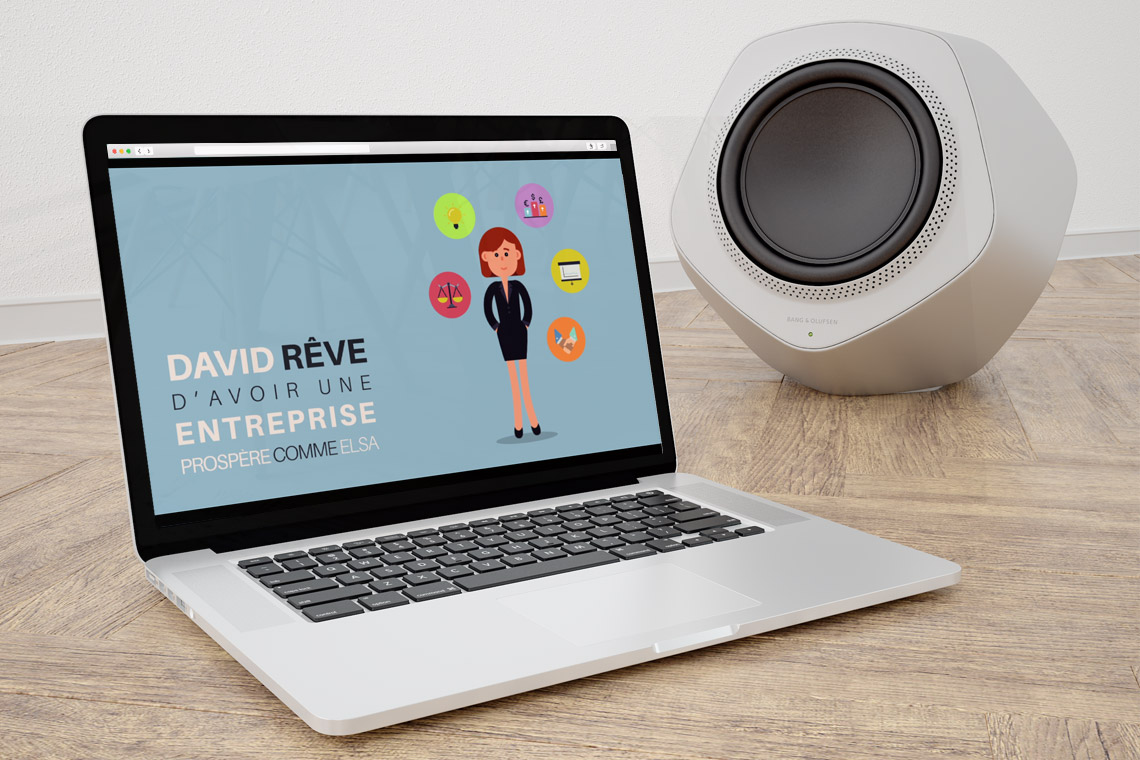 Valuatis
Valuatis est une étude bordelais, dédiée à l'évaluation, l'exploitation et la défense des droits de Propriété Industrielle en France et à l'étranger.
En collaboration avec un développeur et un expert en SEO, j'ai réalisé le design web ci-dessous.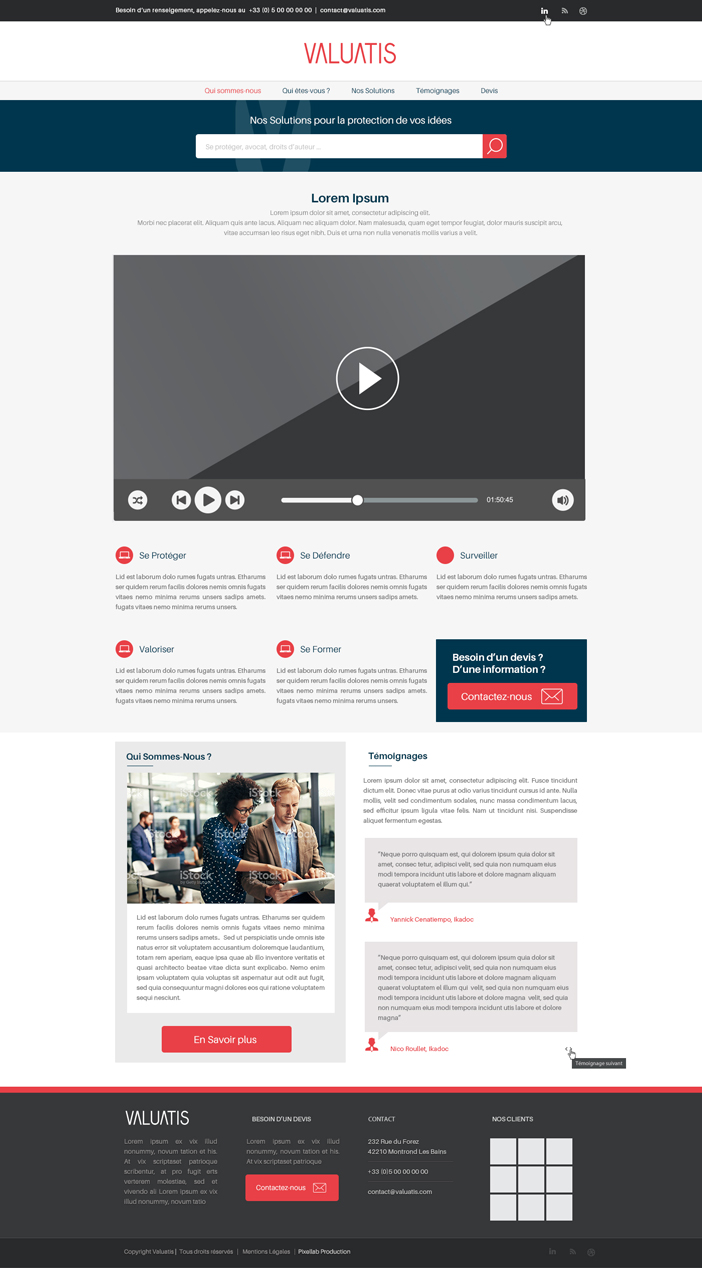 Puis, réalisation d'une vidéo type motion design qui se veut être :  explicative et corporative d'une trentaine de secondes.
RECOMMANDATION
« Merci à Nicolas pour son écoute attentive et son travail de qualité. Je suis très satisfaite des éléments graphiques et de la vidéo qu'il a réalisés pour notre entreprise et le recommande sans hésitation. »
Julie Cenatiempo, Conseil en Brevet Français et Europeen chez Valuatis
Juillet 2018
Written by
Art Director
Hi, I'm Nick, french graphic designer since 2008. New project? Need an estimate? Just talk? For more information, please contact me with the form !