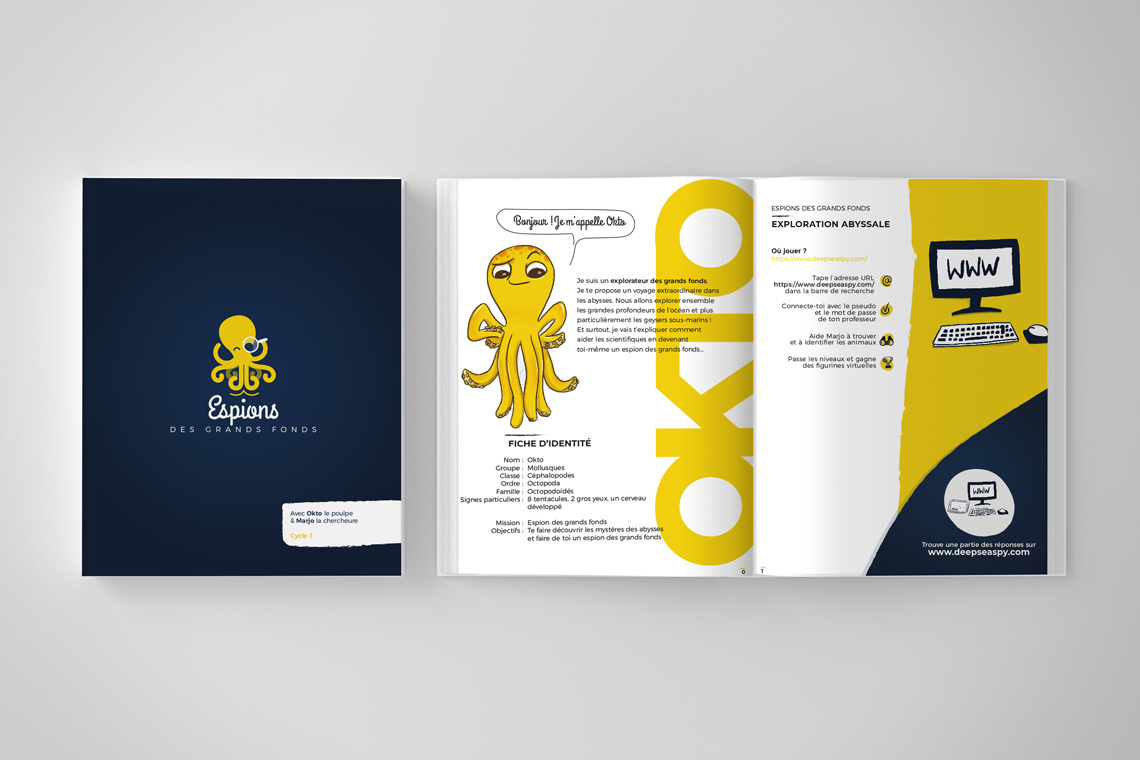 Ifremer : Deep Sea Spy
Espions des Grands Fonds
Création de tous les visuels du Projet Deep Sea Spy/Espions des Grands Fonds – Projet qui a commencé en 2016.

L'Ifremer, l'Institut français de recherche pour l'exploitation de la mer est un établissement qui a pour missions :
– Connaître, évaluer et mettre en valeur les ressources des océans et permettre leur exploitation durable.
– Améliorer les méthodes de surveillance, de prévision, d'évolution, de protection et de mise en valeur du milieu marin et côtier.
– Favoriser le développement économique du monde maritime.

Toujours en collaboration avec Marjolaine Matabos et en complément du jeu « Deep Sea Spy », la création de trois livrets pédagogiques ont été mis en place à partir de juin 2018. Avec trois cycles distincts (de 4 à 6 ans, de 6 à 8 ans puis de 8 à 11 ans), ces livrets ont pour but de faire découvrir les profondeurs abyssales dès les premières classes.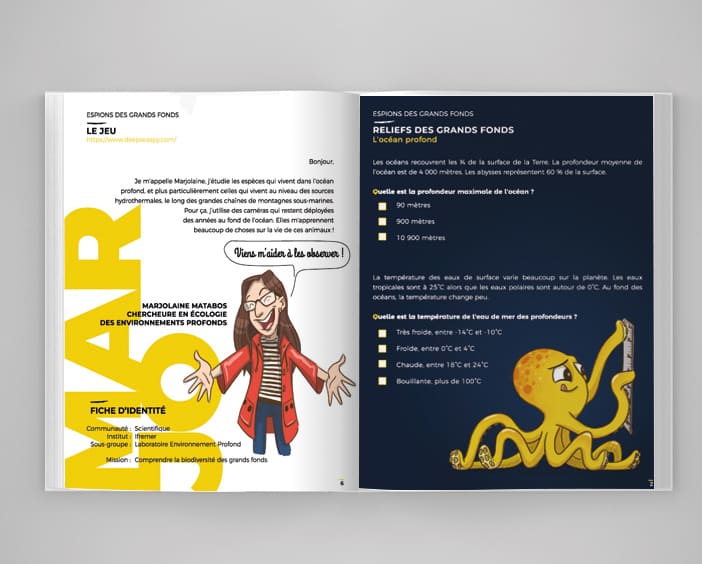 Coloriages, jeux des erreurs, labyrinthe pour les plus petits, textes à trous, rébus pour les plus grands, une façon ludique de sensibiliser les enfants sur le milieu aquatique.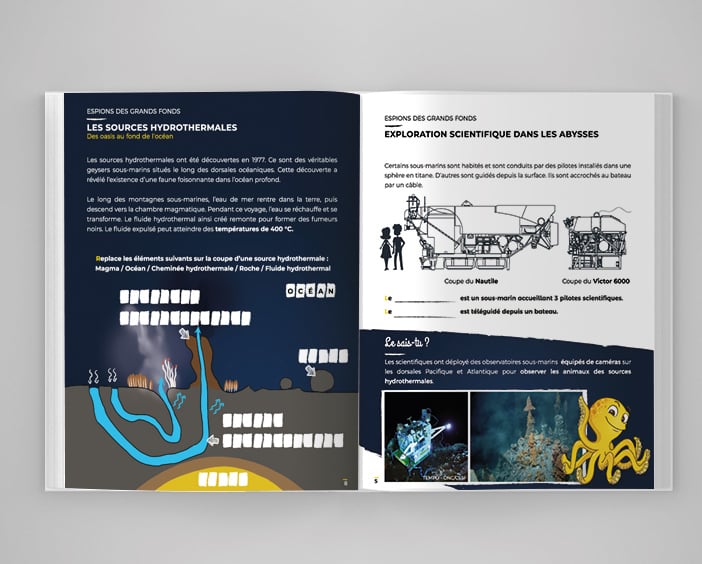 Written by
Art Director
Hi, I'm Nick, french graphic designer since 2008. New project? Need an estimate? Just talk? For more information, please contact me with the form !