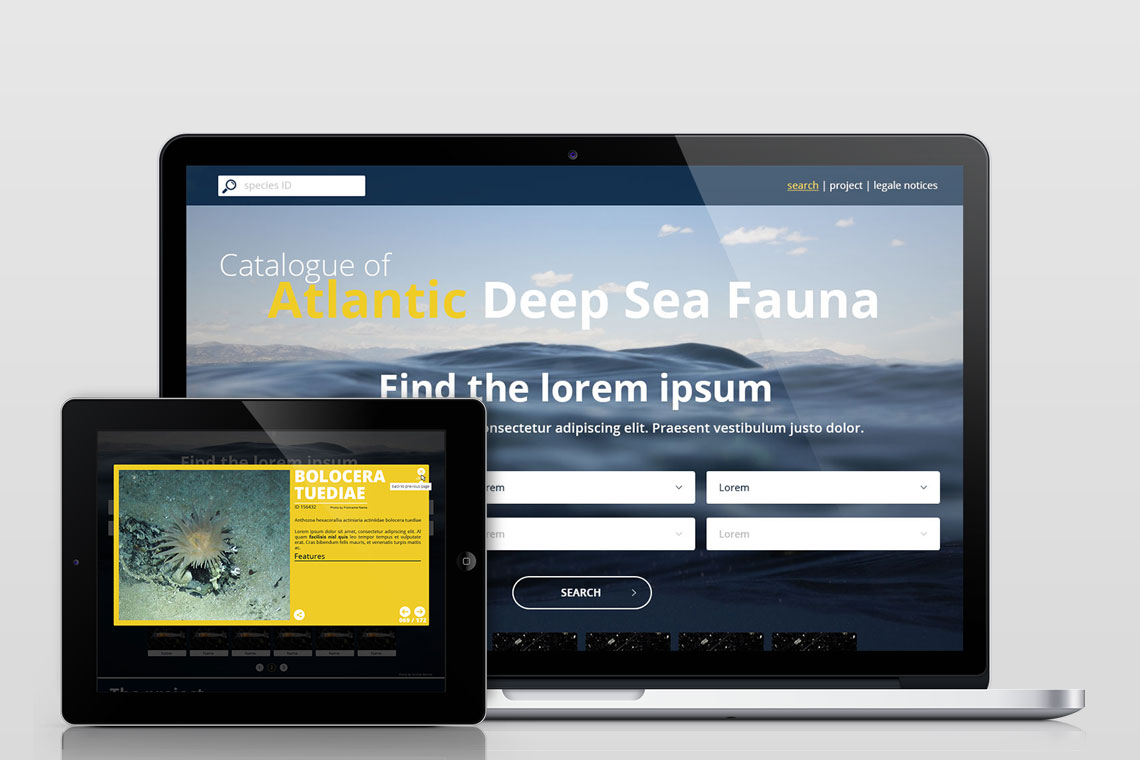 Ifremer : Deep Sea Catalogue
Espions des Grands Fonds
Création de tous les visuels du Projet Deep Sea Spy/Espions des Grands Fonds – Projet qui a commencé en 2016.

L'Ifremer, l'Institut français de recherche pour l'exploitation de la mer est un établissement qui a pour missions :
– Connaître, évaluer et mettre en valeur les ressources des océans et permettre leur exploitation durable.
– Améliorer les méthodes de surveillance, de prévision, d'évolution, de protection et de mise en valeur du milieu marin et côtier.
– Favoriser le développement économique du monde maritime.
Le catalogue a été créé par les docteurs Kerry Howell et Jaime Davies de l'Université de Plymouth pour être utilisé dans l'analyse de la faune épibenthique à partir d'images fixes et de données vidéo.
En collaboration avec Julie Tourolle et Yannick Cenatiempo, mise en place de ce catalogue. Réalisation du design web.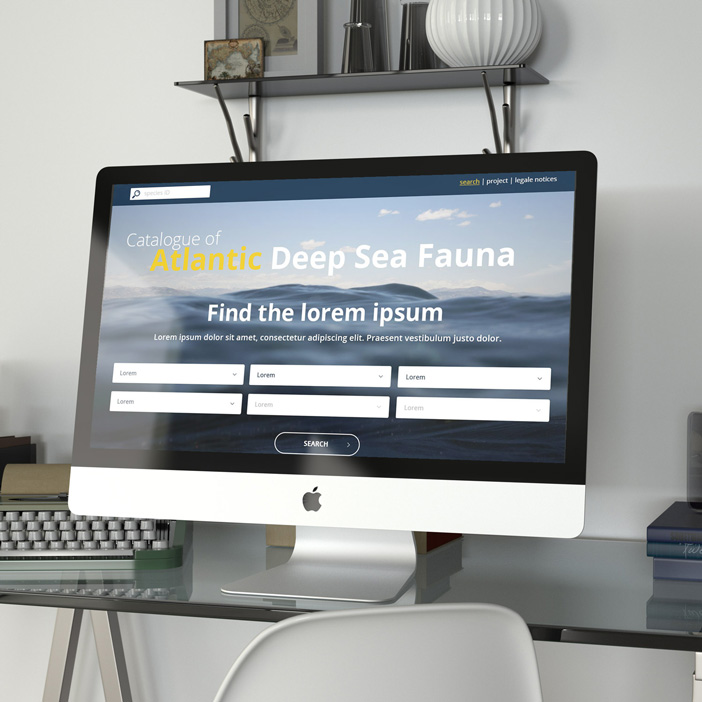 RECOMMANDATION
« Ce fut un plaisir de travailler avec Nicolas qui a su répondre à nos attentes et nous faire des propositions judicieuses et pertinentes!
Merci beaucoup ! »
Julie Tourolle, Ingénieur de recherche en cartographie des habitats à l'Ifremer de Brest
Novembre 2016
Written by
Art Director
Hi, I'm Nick, french graphic designer since 2008. New project? Need an estimate? Just talk? For more information, please contact me with the form !